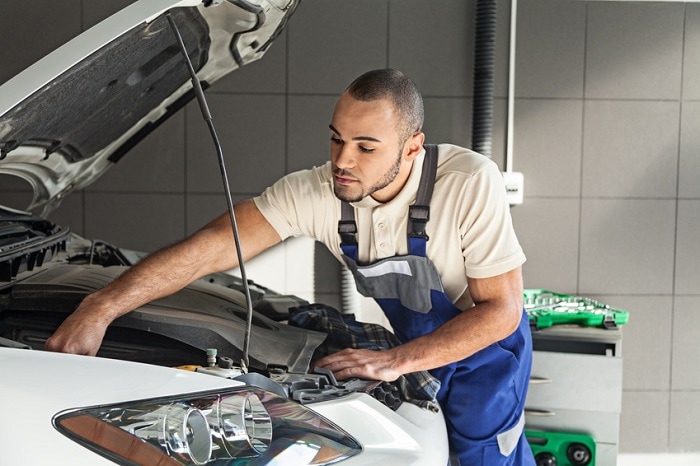 MOPAR® — the parts and service division of FCA US LLC — is a great resource for OEM parts or reliable Jeep® SUV service at Shaver Chrysler Dodge Jeep RAM. MOPAR's innovation in the realm of the industry is truly pioneering, and that's made clear with the latest creation from the line.
One of the best things to come out of MOPAR in recent years is the Hellcat engine. It's found in the Jeep Grand Cherokee Trackhawk, Dodge Charger SRT, and Dodge Challenger SRT. Drivers of older vehicles have looked on in envy, many wishing they could put that kind of asphalt-chewing power under the hood of their own cars and SUVs.
Some of them might get their wish soon. MOPAR raised eyebrows — and pulses — at the 2017 SEMA show with an exciting new offering. SEMA is the Specialty Equipment Marketing Association, which holds an annual trade show where performance tuners and a combination of OEMs and aftermarket manufacturers show their best work.
That offering? A standalone Hellcat engine, officially called the MOPAR 6.2-liter Crate HEMI Engine and dubbed the "Hellcrate" by the press, is the same 6.2-liter 707 horsepower behemoth found in the vehicles mentioned above. There's a catch, though. As Jim Gorzelany of Forbes notes, "it was designed and optimized with an automatic transmission in mind. What's more, the company states that it's only intended for installation in pre-1976 vehicles."
We suspect those caveats — and the price tag, which is more than $22,000 for the engine and its associated PCM and install kit — won't put off hard-core gear heads. Indeed, if all goes well, we wouldn't be surprised to see the supercharged 6.2-liter Demon engine found in the eponymous Dodge Demon make its way to the secondary market.
If you'd like to find out more, or if you just want your older Dodge car or Jeep SUV to get the best OEM MOPAR parts, contact our Shaver Jeep dealership or visit our service center at 3888 East Thousand Oaks in Thousand Oaks, CA.