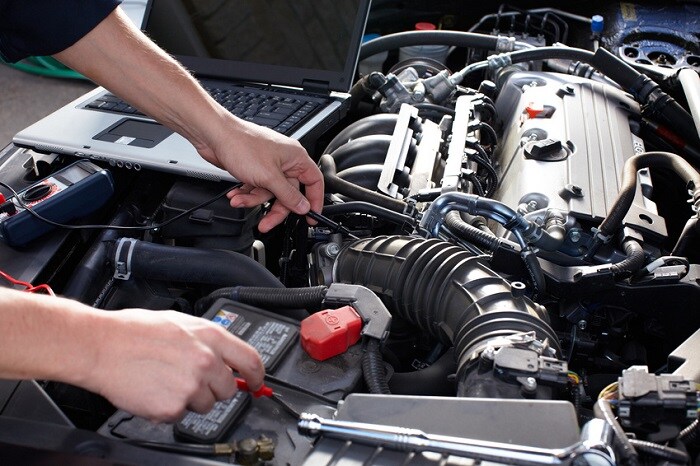 No matter what kind of car you drive, the 2018 FIAT 500X, the 2019 RAM 1500, or something else, battery maintenance is one of the most important aspects of ownership. Nothing is more annoying than heading out to your garage only to find that you car's battery is dead, and while no battery lasts forever, there are steps that you can take to ensure that you car's battery gets the most life possible. Here at our Chrysler service center, our expert mechanics are ready to help drivers all over the Los Angeles, CA area with battery maintenance tips.
Battery failure is often caused by excessive heat underneath the car's hood. This increases the rate of degradation in the battery. It can also be caused by a malfunctioning charging system, whether that's over-charging or under-charging. The best way to determine if your car's battery is functioning at optimal capacity is bringing it in to our service center, but there are also a few signs that your car's battery is in need of maintenance. If you notice the starter motor cranking the engine slowly, dimmer than normal headlamps, or an illuminated battery charging warning light on the dashboard, it's time for battery maintenance.
So what do our mechanics do to diagnose and fix battery issues? Fixing battery problems can be as simple as cleaning and inspecting the case, as dirt and oil residue on the case can cause a current drain on the battery. We'll also check the electrolyte level to ensure that the level in each cell is about the top of the battery plates and even with the bottom of the well beneath the vent cap. If worst comes to worst, we'll replace the battery with a fresh one.
If you're noticing signs of a faulty battery, head into our service center today.