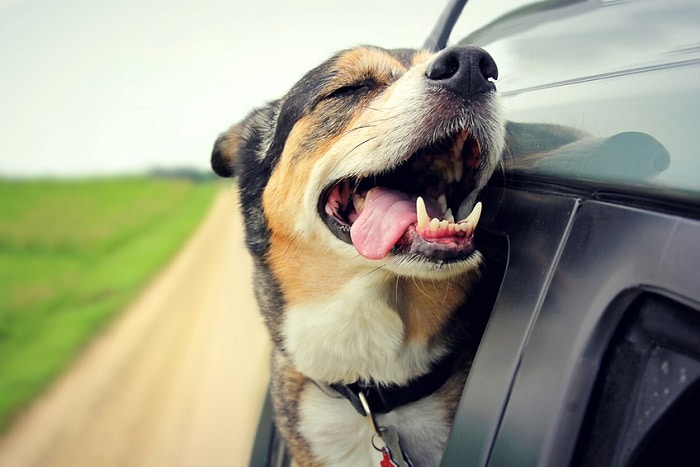 For pet-owners, buying a car can be just a little bit more complicated than it is for non-pet-owners. If you're planning on transporting your furry friends anywhere in your vehicle, then there are certain things you have to take into consideration when shopping for a car. Here at our Chrysler dealership serving Los Angeles, CA, we carry a wide variety of vehicles that would be considered to be pet-friendly, and our dealers are glad to help provide tips on the best ways to transport the furriest members of your family.
2018 Chrysler Pacifica: As a family-carrier, the 2018 Chrysler Pacifica is unrivaled, and this spacious minivan is also an excellent choice for transporting your pets. With 243 possible seating configurations, it's simple to find a spot in the backseat for your pet or its carrier. Meanwhile, pet-owners are sure to love the available Stow 'N Vac® vacuum cleaner, which will easily clean up all the hair your pets leave behind.
2018 Jeep® Grand Cherokee: Pet-owners who like to take their dogs camping or hiking will want to take a look at the 2018 Jeep Grand Cherokee. This trail-rated luxury SUV is one of the most versatile Jeep vehicles ever, and features like the power liftgate, removable floor mats, and spacious interior make it a perfect pet-transporter as well.
Pet Transportation Tips: When transporting your pet around, you're going to want to make sure that you have a comfortable carrier, especially if you own a cat or a small dog. For pets prone to motion sickness, ask your vet about motion sickness medication. Your local pet store will also likely carry travel-friendly items such as collapsible bowls and special pet luggage.
For more tips about how to travel with pets, talk to a dealer at Shaver Chrysler Dodge Jeep RAM & FIAT.