If you're looking for a car dealership near Los Angeles that rises above the rest, you can't go wrong with Shaver Chrysler Dodge Jeep® RAM. Here at our establishment, we cater to all of your automotive needs. From selling new and quality pre-owned models to servicing a number of different vehicles, you can count on us to be there for you. We've compiled a list of our frequently asked questions to provide you a little insight to our dealership.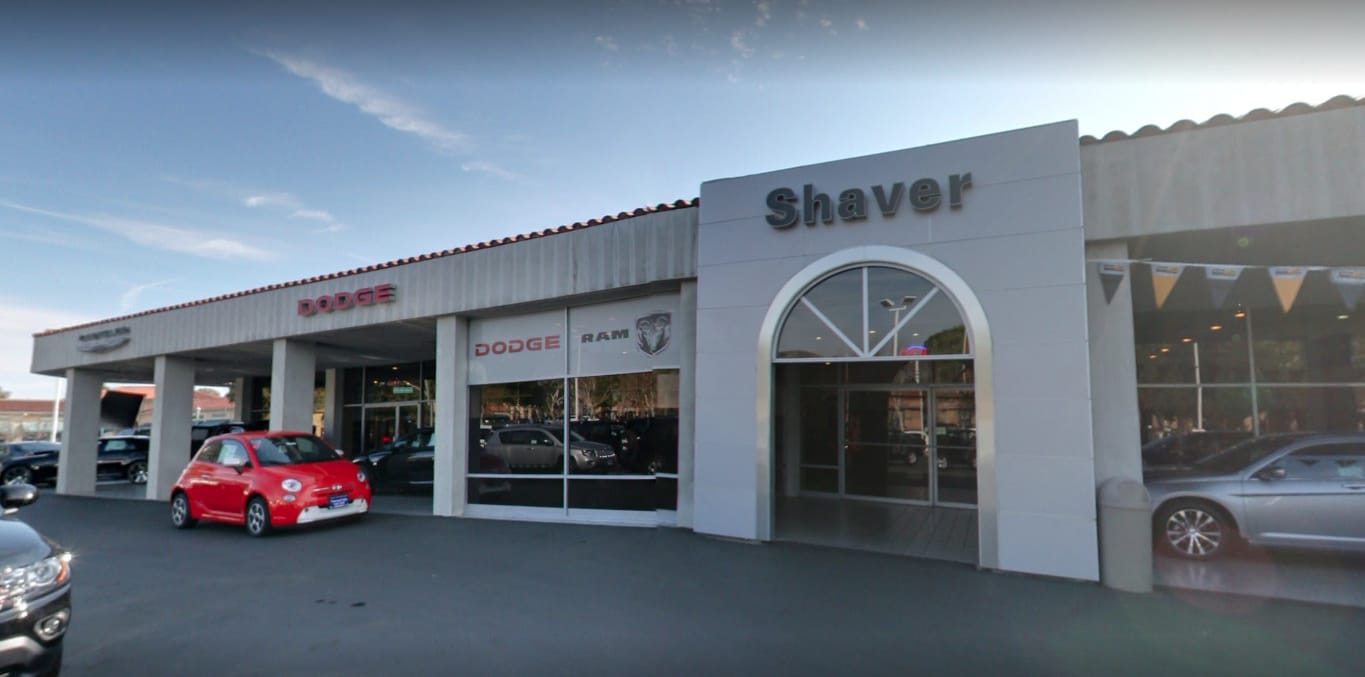 Cars (you know-the reason you're here)
Q: What does certified pre-owned mean?
A: Certified pre-owned is a group of used cars that have undergone rigorous tests and inspections. Factory-trained technicians check the interior, exterior, and mechanics of each model for safety. Oftentimes, a warranty is also attached.
Q: What kind of cars do you sell?
A: We carry a wide selection of new models from the Chrysler, Dodge, Jeep, and RAM brands here at Shaver Auto. Our inventory of used cars for sale is also extensive.
Service & Parts
Q: What's a tire rotation?
A: A tire rotation is a service that's recommended to be performed regularly. During this procedure, your tires are removed and examined by professionals, and then put back on in the most effective position to ensure even wear. This helps prolong the life of your tires and creates a more efficient driving experience. 
Q: What type of services do you offer?
A: Our service center in Van Nuys, CA accommodates services of all types, such as oil changes, brake inspections, and windshield wiper replacements. Our technicians also have the experience and knowledge to address minor or major repairs.
Finance
Q: What are my financing options?
A: Whether you're interested in a RAM 1500 or a used Dodge car, we'll do our best to find the financing or leasing terms that best suit you and your situation.
Q: What's the difference between financing and leasing?
A: Financing is purchasing the car, but paying it off over a set amount of time-it is then officially yours. Leasing, on the other hand, lets you borrow the car for one to two years. At the end of your agreement, you may lease another model.
General
Q: What days are you open?
A: We are happy to be of service every day of the week. From Monday to Friday, our hours are 8 am - 9 pm. Saturday we are open from 8 am - 8 pm and on Sunday from 9 am - 8 pm.
Q: Do you offer specials at your dealership?
A: Yes! We consistently provide our customers with new and used car specials along with service and parts coupons. You can reference our website for more details or give our Thousand Oaks Chrysler dealership a call.