3 Reasons Car Batteries Fail, According to Shaver Auto Service Experts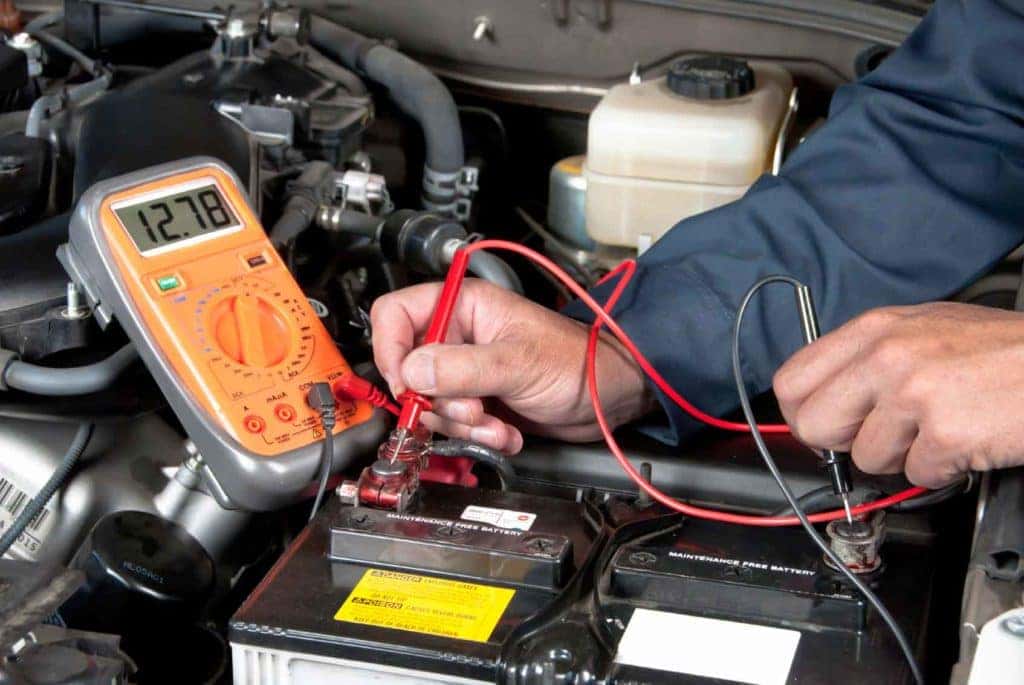 If something happens to the battery, your car can fail to start. You can take care of your car's battery at Shaver Chrysler Dodge Jeep® RAM , serving Thousand Oaks, Los Angeles, and Van Nuys, CA.
A "healthy" car battery can last as long as six years if you treat it right. However, certain things can cause a battery to wear down or become damaged sooner. Here are three main reasons car batteries fail.
1. Weather can damage your car battery
Weather is a common culprit when it comes to car battery damage. Contrary to popular belief, cold weather is actually better for your car battery. Hot weather can be more dangerous. High temperatures lead to sulfation and water loss, causing the battery to fail.
At Shaver Auto, we love the California sun just as much as you do. Because of the warm weather year round, and scorching summers, it's critical for us LA drivers to schedule regular maintenance and inspections on our car batteries. And if you think something is wrong, you want to schedule service right away.
2. Driving too much wears your car battery down
Got a long commute to work? Living in LA, it's likely. All that excess driving and heavy congestion can put a lot of strain on your car battery, causing it to lose power sooner.
This may not have been a problem while working from home. But with many offices opening back up, you'll want to pay special attention to your car battery now that commutes are picking back up.
3. Drivers neglect their car battery
The last reason car batteries fail is simply neglect. Failing to bring your car in for regular maintenance and battery inspections is just as bad as not going to your doctor for regular physicals!
Our Service Department in Thousand Oaks, CA will perform comprehensive inspection and maintenance, removing corrosion, checking fluid levels, and adding an extra charge if the power is low.
Schedule auto service at Shaver Chrysler Jeep Dodge RAM
Our auto service center offers expert repair to keep you car, truck or SUV in premium condition. We offer the latest technology to diagnose any problems, along with experienced technicians who are trained to handle everything from oil changes to major system repairs. We only sell MOPAR parts and accessories so you can be assured of their quality. If you need to bring your car in for battery maintenance or any other issue, schedule a service appointment today.  You can also check out our service and parts coupons to save on maintenance and repairs.
Buying a Car in Thousand Oaks, CA
Are you in the market for a new car, truck or SUV? You'll find a large and varied inventory of models for every driving need. Families should look at the Chrysler Pacifica minivan or Dodge Durango SUV. Whatever your lifestyle or needs, a sales associate at Shaver Chrysler Dodge Jeep RAM will help you find the right vehicle.