Car-Buying Myths Debunked at Shaver Chrysler Dodge Jeep® RAM
Searching for a new car can be stressful, even if it's simultaneously exciting. How do you know where to start? What should your budget be? What kind of car is best for your needs? Here at Shaver Chrysler Dodge Jeep® RAM , we're committed to helping you find the vehicle that meets both your needs and wants. When you're shopping for a vehicle upgrade in Thousand Oaks, CA, our Dodge dealers have you covered with a diverse selection.
As you make your way through the car-buying journey at our auto dealership serving Los Angeles, you're likely to come across a few different opinions, some of which could be a tell-tale car buying myth.
Car-Buying Myths
Some car buyers think that if they visit the dealership on a rainy day, or just before closing time, they'll get a better deal on a car because the salespeople won't want to wait around on them and will accept whatever they offer. But the truth is, you'll get the same service no matter when you visit our Jeep dealership in Thousand Oaks.
Another myth is that you'll get a better deal on a car if you pay cash, rather than if you were to finance. This is also false, as the overall price of the vehicle will be the same either way; you'll just pay interest if you get a loan.
Buying used is always better
Some swear by buying used, since new vehicles depreciate in value in the first year after purchase. However, it really just depends on what you're looking for! Those on a stricter budget may opt to buy pre-owned, while those who want the latest and greatest will likely purchase new. We're always offering new and used car specials, too, so be sure to check out our current deals before you stop in!
Important Things to Know Before You Buy
Before you visit our Shaver auto dealership, keep in mind that you should perform some preparation. First, set a budget for yourself so you're not tempted to overspend. Factor in your down payment and trade-in car value as well if applicable. You may also want to check your credit score to assess your qualification of getting approval for a car loan.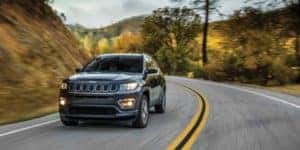 Once you have a vision for the type of vehicle you want, as well as your budget, visit our Thousand Oaks, CA Chrysler dealership today to start the car-buying process! Whether it's the Jeep Compass or RAM 2500 you're after, we'll do what we can to get you behind the wheel. Visit us today at 3888 Thousand Oaks Blvd.