Need Transmission Work for Your Dodge?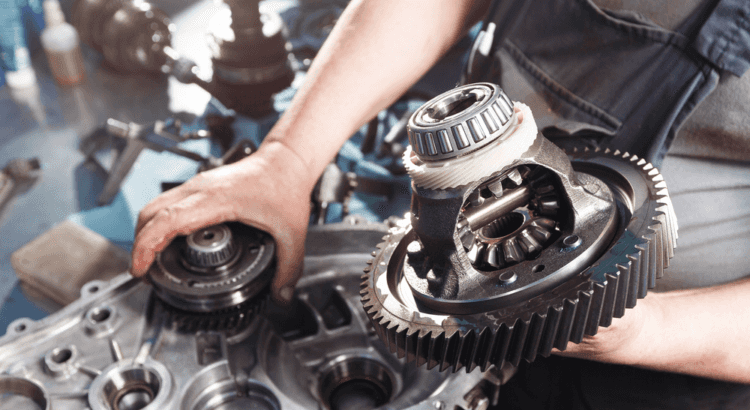 Despite going by various names, every car has a transmission. However, many of our customers at Shaver Chrysler Dodge Jeep® RAM don't understand what their transmission does. Today, we are hoping to correct this by going over some basics about transmission and give you a look at the different transmission choices we offer in our vehicles.
Basics
At its most basic level, your transmission controls your Dodge's engine functionality. Your transmission is what changes your car's gears so you can go forward, reverse, park, or be put in neutral. There are two different categories of transmission: speed and type. Speed is what determines the number of gears available. Most cars come with a six-, seven-, or eight-speed transmission. Type is how your gearshift functions. This is what determines if your car is manual or automatic.
Manual
Manual transmission is the most basic, as well as the oldest, system still in use today. Manual provides several advantages to drivers over other transmission types as well, and we still offer many brand-new manual Dodge vehicles. For instance, manual transmission offers more intuitive handling on the road as well as more seamless control over your vehicle's performance. Typically, manual transmission needs slightly less maintenance due to it having fewer moving parts. Manual transmission is usually superior to automatic when it comes to control. The perk of going with a manual transmission is that it allows you to have more control over how you are distributing your speed while out on the road. For example, you can easily balance your speed when you are coming to a turn on the highways or need to slow down when your exit comes up.
Automatic
Automatic is definitely the most common type of transmission today. It provides a simplified driving experience for those who are looking for basic utility. Our automatic Dodge vehicles come with a modern vibe when traversing the roads. Automatic transmission uses a torque converter rather than a clutch, and it only uses a single gearset to achieve different gearset ratios.
We're Here to Help
If you want to know more about what's happening under a Dodge's hood, talk to our Dodge dealership today! And if you find yourself needing Dodge transmission service or Dodge parts for your car care needs, feel free to get in touch with our Shaver Chrysler Dodge Jeep RAM Dodge service center to schedule an appointment. We look forward to helping you!