How to Buy Your First Car at Your Local Jeep® Dealer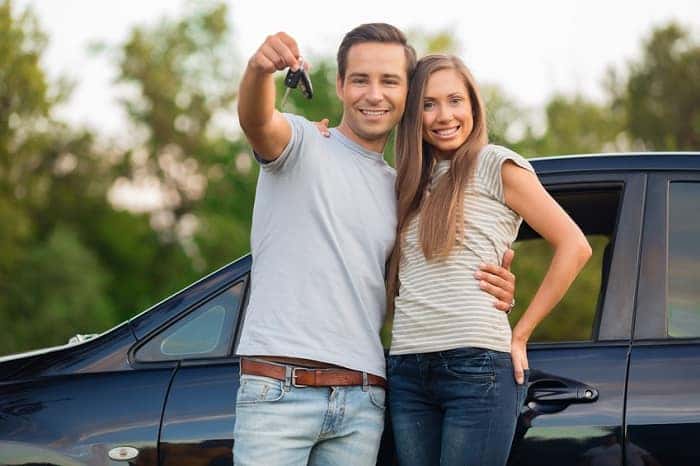 Choosing your first car is a huge decision and, in many cases, it can be quite confusing if you don't know where to start. The best thing you can do to familiarize yourself with the process by visiting our team of local Jeep® dealers, asking questions, and browsing various models to discover what fits your style best.
Our expert team at Shaver Chrysler Dodge Jeep RAM and FIAT has created this short guide to inform you of the basics of car buying.
Before Visiting Our Dealership
To start preparing yourself for your first big car purchase, you'll want to visit our online inventory and start looking for models that fit your lifestyle. Next, you'll want to create a budget for yourself that represents around 10-20 percent of your monthly income. There are many unexpected costs that can arise when owning a car, so be sure to put aside money for repairs and new parts.
We have a variety of different makes and models at our dealership ranging from the Jeep Cherokee to the Chrysler Pacifica hybrid, so be sure to do extensive research and consider all of your options. For example, families may want to choose a large SUV or crossover that focuses on safety and cargo space, while city drivers can take a look at our smaller sedans with sharp handling.
What You'll do at our Dealership
After you've picked out a few different models that seem interesting and you have an idea of your budget, it's time to visit us. You'll be able to see all of our models up close and our customer service experts will answer any questions you may have.
Next, you'll get to test drive the models that you're most interested in purchasing. Be sure to spend a decent amount of time driving each model and observe how every function from braking to adjusting your mirrors feels.
Visit Shaver Chrysler Dodge Jeep RAM and FIAT To Get Started
If you're ready to begin the car-buying process and you've picked out a few models that you'd like to test out, visit our Jeep dealership in Thousand Oaks, CA today. We have a massive range of vehicles from different makes like Jeep and RAM, so you'll be able to find a car no matter what sort of style you're searching for. Come see us today to learn more.