Jeep® Service and Maintenance at Shaver Chrysler Dodge Jeep RAM and FIAT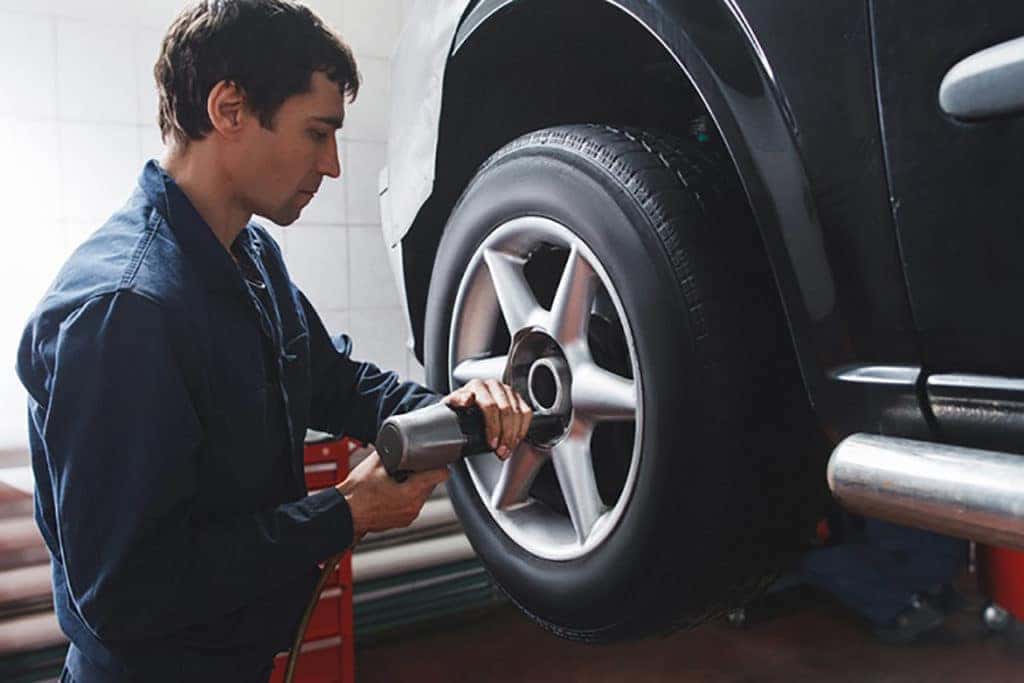 One of the biggest questions that many of the customers at our service center have is what they can do to extend the lifespan of their vehicle. The best thing that any car owner can do is to keep up with regular maintenance and stop by our service center for Jeep® service if you notice any abnormalities while driving.
If you need service or are concerned about your vehicle displaying abnormal performance, visit us at Shaver Chrysler Dodge Jeep RAM and FIAT for assistance.
Jeep Maintenance Tasks We Perform
There are a number of tasks that the factory-trained technicians at our Shaver auto service center can perform depending on the issue with your vehicle. When you visit us, we'll first perform a complete diagnostic test to check on all of the important parts of your car. Then, we'll talk with you to determine the next steps.
We recommend stopping in for regular maintenance at least once a year. However, if you drive a lot, or drive through rough weather conditions frequently, then you may need to visit us more often. Here are just a few of the maintenance tasks we can complete for your new Jeep SUV or another vehicle:
Oil Change: Inside your engine is an oil that helps to lubricate its parts and make sure it works properly. Over time, this oil begins to break down and can cause performance issues. We recommend getting an oil change about every 3,000 miles.
Brake Pad Replacement: Your brakes are key to protecting you when behind the wheel so it's important to pay attention to the signs that the pads may need replacement. If you notice a strange screeching sound when applying pressure to your brakes, you might need to visit us.
Tire Rotation: This is when our technicians change the position of your tires so that the treads continue to wear evenly. This not only extends the lifespan of your tires but keeps your car driving straight and smoothly.
Visit Shaver Chrysler Dodge Jeep RAM and FIAT for Service
If you start to notice any signs of damage or if it's been a while since you visited us, be sure to stop in for a complete diagnostic check from our expert technicians. Our Jeep dealership serving Los Angeles, CA is home to a state-of-the-art service center with a massive selection of parts and accessories you can browse while waiting for repairs. Stop by today to learn more!