The Truth About Mopar® Parts: Why are They the Best?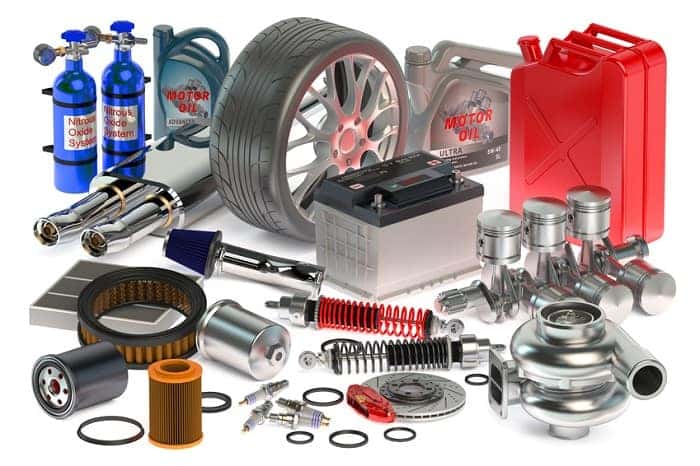 Cars parts are not built for "one size fits all." Each manufacturer is unique, which means that each individual part is as well. Sure, there are generic parts like brake pads that could be used in any car, but what if we told you there are brake pads made specifically for your car?
Chances are you've heard the term "Mopar®" and something about why they're the best option for your vehicle. Well, we're here to tell you why and how Shaver Chrysler Dodge Jeep® RAM and is the ideal Thousand Oaks car dealership for you to get those part. Let's get into some of the most important questions you may have.
What Does MOPAR Mean?
The term is derived from the words "motor" and "parts" and refers to parts specifically designed and engineered to work in Chrysler-built cars (including Dodge, Jeep, RAM). The advantage to buying Mopar parts is that they optimize your car's capabilities since they're built specifically for the brand.
This means that they work with your vehicle, last longer, and slow the process of wear and tear. No one knows how to make a part for your car better than the original manufacturer! While you can opt for aftermarket parts, they'll likely wear down quickly and need to get replaced more frequently which can become costly in the long-run.
Where Can I go for Mopar Services?
The term "Mopar" can extend to specialized services as well. Thanks to our Shaver auto service team, we'll make sure your vehicle is getting the specialized care it needs when installing the unique parts.
All you have to do is drop off your car and we'll take care of the rest. You can rest assured that if you purchase one of our new Chrysler vehicles, Shaver Chrysler will care for it for as long as it runs. We'll make sure your vehicle has the parts it needs to stay in mint condition. Come into Shaver Chrysler Dodge Jeep RAM today to learn more about parts or purchasing!