Vehicle Inspections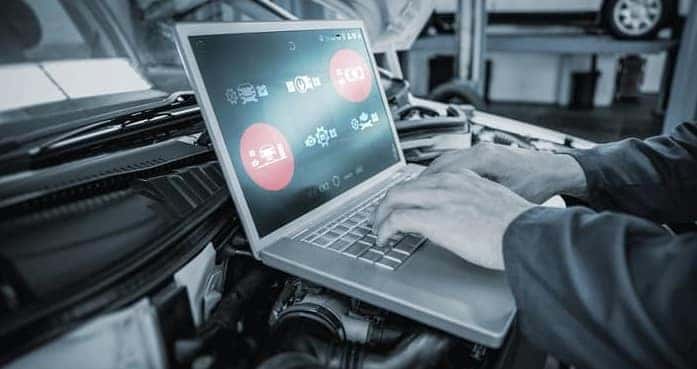 At Shaver Chrysler Dodge Jeep® RAM, we have a team of skilled technicians ready to repair anything broken in your current vehicle. On our showroom floor, our friendly sales staff is eager to introduce you to any car, truck, or SUV that best suits your needs. In the offices, our dedicated team of financial associates cannot wait to show you the bevy of car buying opportunities tailored just for your budget. Furthermore, did you know that as one of the top-notch car dealerships near Los Angeles, we're also here to help you with all of your vehicle inspections?
Vehicle Inspection Explained
Vehicle inspections are required by the state to help ensure that your vehicle is safe to drive on California roads and that your vehicle is properly maintained. Every state is different, of course, but each state makes vehicle inspections a requirement for every car registered.
Our need to be your one-stop shop for all things automotive led us to include vehicle inspections in our list of services we perform. Our vehicle inspections team follows all the state guidelines and dutifully inspect all the components in your car, truck, or SUV, whether it be a RAM 1500 or a Chrysler Pacifica.
Our main goal is to help the state determine whether or not your car is fit for the roads based on the guidelines set forth by the state. The best part of having a vehicle inspections team and a service team in the same dealership is that, if we find identify any vehicle inspection issues with your vehicle, we are able to make necessary repairs right away so you can get back on the road in no time.
Our Service Center
We're open Monday to Friday between 7:00 am and 6:00 pm and on Saturdays, we're open from 8:00 am to 3:00 pm. We're closed on Sundays. We offer early bird hours, free Wi-Fi, and free rentals. Our team of trained technicians is ready to help you and make sure you leave us satisfied. We're located at 3888 Thousand Oaks Blvd. We hope to see you soon!