Vehicle Maintenance Checklist 2020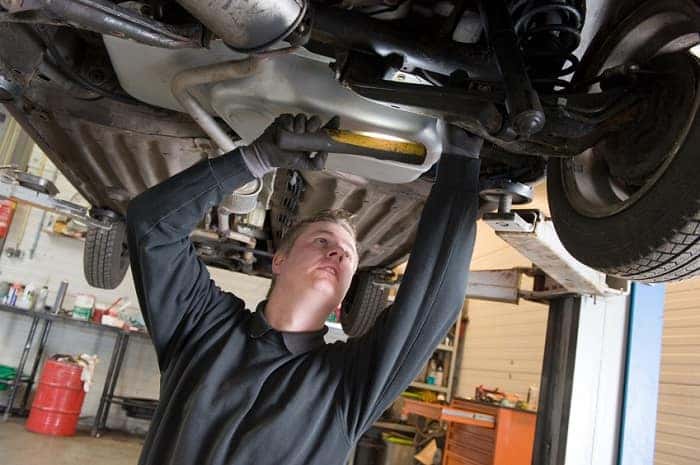 When you make the investment in a Dodge, you need to take your vehicle out for regular driving or weekend adventures. That means ensuring you are up to date with all maintenance and repairs. We can get you on a regular maintenance schedule for Dodge service here at Shaver Chrysler Dodge Jeep RAM.
Why Maintenance is Important
At Shaver Chrysler Thousand Oaks, we offer our customers convenient, quick, and economical Dodge service. If you pay attention to regular maintenance, it helps you to avoid costly repairs in the future should major damage take place from neglect. To make it even better, our technicians only use genuine Dodge parts so that you know you are getting only the best quality for your Dodge.
Vehicle Maintenance Checklist 2020
Detailing: Keeping your vehicle clean both inside and out helps it to be less prone to corrosion
Lights: You need to ensure your headlights, the running lights, and your indicators are in good working order on your Dodge Charger to help you avoid hazards.
Tires: Proper tread depth on your tires means that you have improved grip, enhanced stopping power, and better acceleration.
Check Engine Light: Never fear when your check engine light comes on, because it could be due to something simple like a loosened gas cap, but bring your vehicle in for inspection just in case.
Fluids: Some parts on your vehicle may be taken for granted. However, you can help prolong the life of many parts by having ample fluid levels in your vehicle. You should have all fluids checked, including the brake fluid, antifreeze, motor oil, transmission fluid, and more.
Exhaust: Due to tight emissions standards, you need to ensure your exhaust system is always in excellent condition.
Brakes: Regardless of whether you are driving a car, truck, or SUV, you need safe brakes in good shape in order to stop on time.
Other Essentials: We can help you to understand all the essentials on your vehicle that must be checked from time to time. This includes the filters, wipers, hoses, and other components that ensure your vehicle is safe on the roads and running smoothly to bring you a pleasurable driving experience.
We are here to help with regular vehicle maintenance at your local Thousand Oaks Dodge dealer. Set up your Dodge service appointment with us online or give us a call in the service center at Shaver Chrysler Dodge Jeep RAM.