Why Car Service is Important
Whether you're driving a new minivan or a capable Jeep® SUV, one thing is certain. Proper car maintenance is going to be important. Fortunately, we won't just sell you a new vehicle here at our dealership. We'll also help you take care of it at our fully-equipped Jeep service center.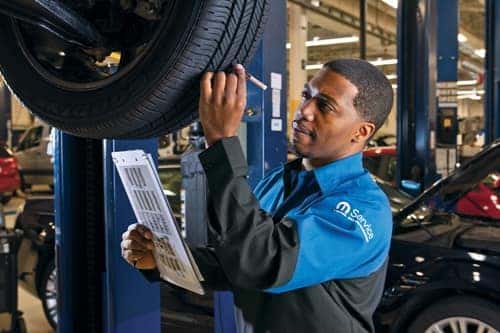 Some drivers don't realize just how beneficial car service can be, but the expert mechanics at Shaver Chrysler Dodge Jeep RAM & FIAT won't hesitate to tell you why you need to stick to a routine maintenance schedule. 
It Extends the Life of Your Vehicle
When you take good care of your Jeep Grand Cherokee L, it takes good care of you. Proper maintenance can help extend the life of your vehicle and keep it running smoothly for a long time to come. 
If you're driving a Jeep SUV through rough terrain or using your RAM truck to tow heavy loads, you know that your vehicle is working hard for you. If you repay it by sticking to a routine maintenance schedule and prioritizing car care, your vehicle will stick around and keep tackling the tough jobs for you for years to come. 
Maintenance Keeps Your Car Safer
There are certain components in your car that wear down over time. If you're properly caring for your vehicle, our mechanics can spot parts that have worn down and replace them. We have all of the official Jeep parts you need here at our dealership.
These new parts will keep your car operating safely. If you're driving around with worn out brakes, tires, or electrical components, you could end up increasing your chances of getting into an accident. Proper car care keeps you safer on the road. 
You Can Save Money
If you're still not convinced about the merits of proper car maintenance, think about your wallet. Caring for your vehicle can also help you save money.
Routine service tasks, like oil changes and tire rotations, are inexpensive and can prevent larger issues later on. Neglect to get your oil changed, and you end up with engine damage. Skip out on tire care, and you end up with uneven wear and tear that dramatically cuts down the lifespan of your tires. Car service allows our mechanics to spot small problems before they become big ones, saving you from hefty repair bills. 
If you're in need of new parts or service, visit our Jeep dealership near Los Angeles. Our factory-trained mechanics are standing by, ready to assist you!