Why Routine Car Service Is Important Near Los Angeles, CA
Here at our auto dealership in Thousand Oaks, CA, we have a wide selection of new and pre-owned vehicles you can test drive today, like the powerful 2019 RAM 1500 or the 2019 Jeep® Grand Cherokee. But if you're also looking for a place to get your car serviced, our professionals at Shaver Chrysler Dodge Jeep RAM are here to help. We provide numerous car maintenance services with amenities while you wait.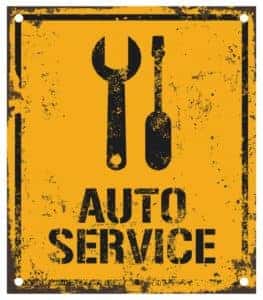 If you're wondering why car service is important, here's your guide.
Why Is Service Important?
Your car needs regular upkeep just like any investment in your life. Staying current with car service means your car will have a longer life and that you won't be putting yourself or others in danger. Regular maintenance services to consider are:
Oil changes (needed every 3,000 to 5,000 miles or at least twice per year)
Tire services (rotations to minimize wear, tire replacements, or pressure checks)
Brake services (brake pad replacements)
Battery services (power checks, replacements)
Filter changes
Fluid replacements (power steering, transmission, windshield wiper)
These are probably the most common services you need to stay on top of, though other services will come up as you drive your car through the years. Get in touch with our Dodge service center to learn more.
Our Service Center
Our Thousand Oaks Jeep dealers are glad to offer a service and parts center near Los Angeles that can perform all of the above regular maintenance services and much more. While your car is being serviced, we offer free Wi-Fi in our waiting area, or free rental and shuttle services. Our early bird hours also allow you to get in before the crowd.
Scheduling a service appointment is easy, whether you need an oil change or brake pad replacement. You can schedule an appointment online or call the team at 805-719-6379.
Don't hesitate to get your car serviced when you know it's been a while, especially if you need a more frequent service like an oil change. If you live in the Thousand Oaks area, get in touch with our California Jeep dealers today to learn about all the services we can provide and the Dodge car service specials we have going on now.