Why Should I Buy OEM Mopar Parts?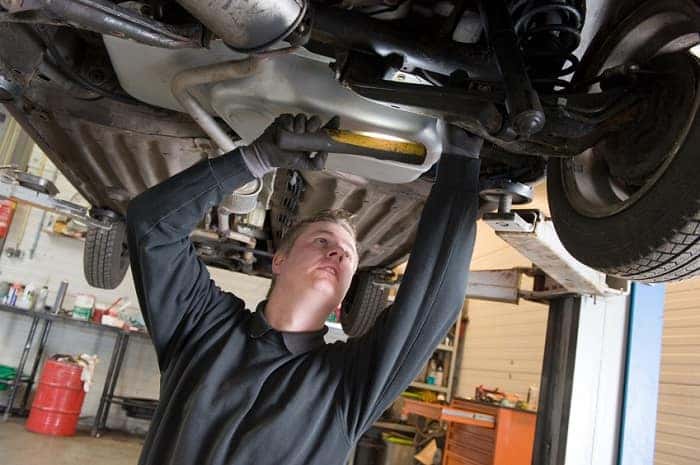 Searching for car dealerships near Los Angeles to find the right match for you can be stressful at times. But here at Shaver Chrysler Dodge Jeep® RAM, we are dedicated to serving our customers as best as we possibly can. Not only do we offer a great selection of new Chrysler cars for sale, but we also want you to enjoy the best possible driving experience as long as you can. That's why we offer top-notch maintenance and repairs at our Chrysler service center with genuine OEM parts.
Why Choose OEM Parts?
When you need repairs on your car, choosing OEM parts is the best way to guarantee optimal performance and a long life for your vehicle. OEM stands for "original equipment manufacturer," meaning the parts are made by the same people who built your quality Chrysler vehicle. OEM parts are different from substitute parts because they are designed to fit perfectly in your car and perform with a superior level of quality. OEM parts will restore your car back to the same level of performance and efficiency as before, which you can't guarantee with a non-OEM part.
While you may think it's a smart budget move to opt for a non-OEM part since they tend to be less expensive, you'll likely have to replace it sooner compared to if you had chosen an OEM part. Plus, OEM parts are often covered by a warranty, which you don't often get with a non-OEM part.
Our Service Center
When you bring your car to our Chrysler service center in Thousand Oaks, our team will take a close look at your vehicle to diagnose the problem. We'll quickly find the OEM part you need from our Chrysler parts center and get your car back to you quickly in excellent shape. Whether you need new engine parts such as timing belts or brake parts such as calipers, we'll make sure your car is fitted with only the best quality OEM parts available. We'll also make sure you get a great deal thanks to our regular Chrysler service specials.
Schedule your service appointment at our dealership today to keep your car in great condition.