Electric Vehicle Service Information and Support is in Thousand Oaks, CA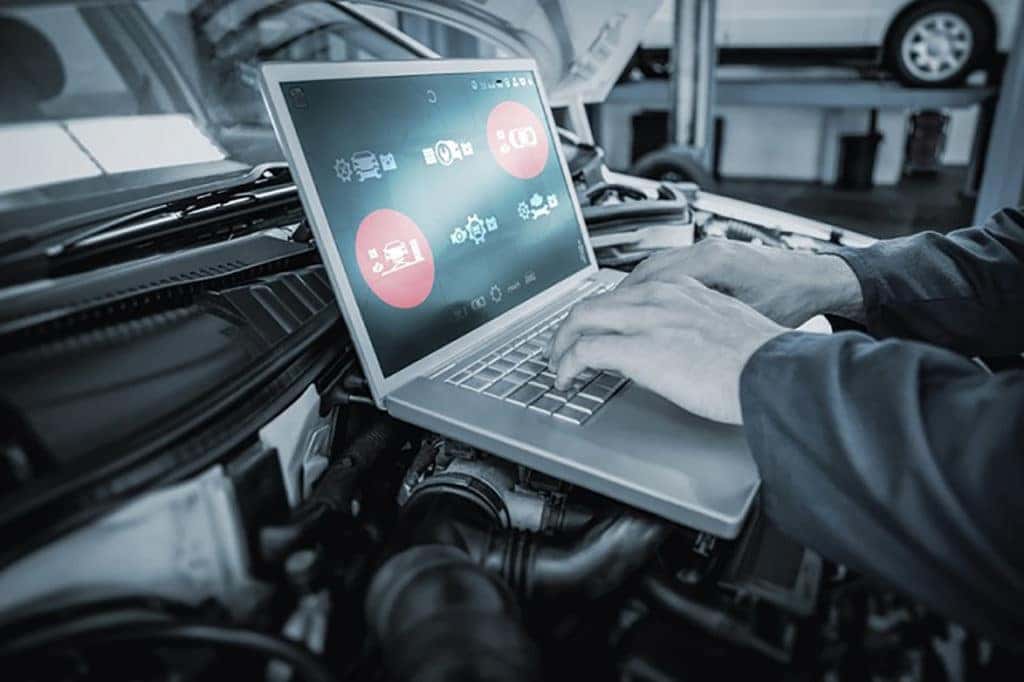 When it comes to Jeep® service, Shaver Chrysler Dodge Jeep RAM and FIAT just can't be beat. Our expert service team goes above and beyond, to ensure your vehicle remains as safe, efficient, and comfortable as the day you first took it home.
We're also sharing all you need to know about caring for your vehicle, like how to schedule maintenance for electric cars.
Do Electric Vehicles Require Less Service and Maintenance?
There are many reasons to consider purchasing an electric vehicle. You'll have a lower impact on the environment and save big at the pump when you don't need to worry about fill-ups. And many electric vehicles also come with subsidies and credits that make them accessible to more drivers.
One of the other benefits to consider when it comes to purchasing an electric vehicle is maintenance. Electric vehicles are much simpler in design and execution than internal combustion engine cars. That means you can schedule fewer service appointments for your electric vehicle in the future.
This is because electric vehicles don't have traditional engine configurations. Instead, they rely on a series of batteries and motors to propel the vehicle. That means fewer car parts that can grind together or wear down and damage the larger system. Fewer parts also means fewer fluids, so you don't need to worry about fill-ups or leaks.
Electric vehicles also rely on regenerative braking, which captures the energy when the vehicle brakes, rather than allowing it to be lost as heat. Your brakes will wear down more slowly thanks to regenerative braking, which means fewer brake service appointments.
Want to see if electric vehicles are right for you? Make Shaver Chrysler Dodge Jeep RAM and FIAT your first stop. Test drive an electric model in Thousand Oaks, CA today.